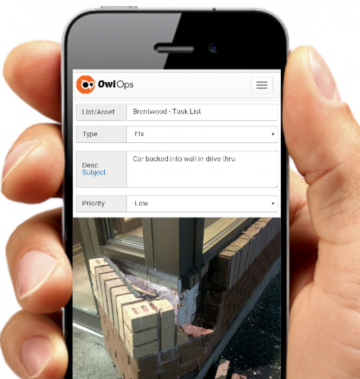 Task Entry in Just Seconds
Your Team Can and Will Use It
If it's not easy-to-use, your team won't use it. Creating tasks takes the same amount of time as sending a text or email with the added benefit of indelible history and accountability.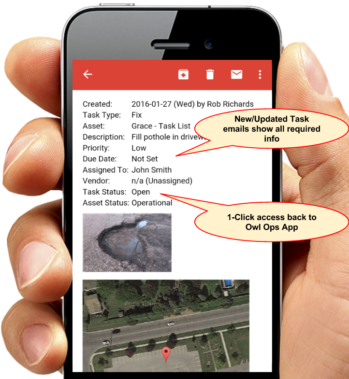 Email/Text Communication
Communicate Your Way
Owl Ops communicates how you want to be communicated with. You can receive (and reply!!) using SMS/email; keeping the right people in the loop and getting things solved faster than ever before.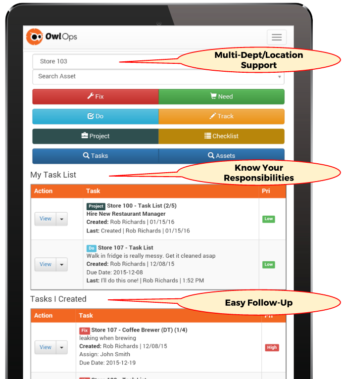 Accountability – Up & Down
Know Who's Responsible
Things don't get done unless someone is assigned to it. With Owl Ops, a task is created, assigned, communicated, and stays on that person's task list until it's completed; no more slipping through the cracks.