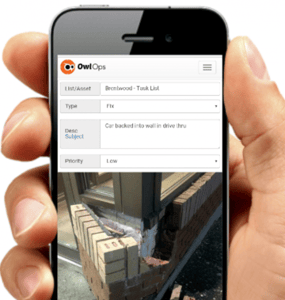 Picture = 1000 Words
Eliminate miscommunication with Owl Ops easy-to-use app. In the same amount of time it takes to phone, email, or text your maintenance team, your entire team can be in the loop and part of the resolution.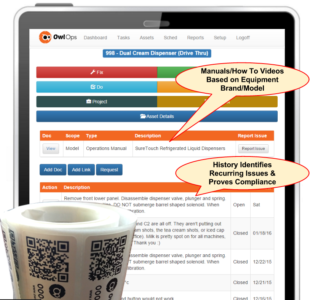 Equipment & Asset Details
From equipment history, costs, time spent on repair, operation and parts manuals, and more; Owl Ops gives you the information you need when and where you need it.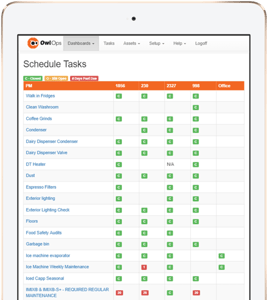 Preventative Maintenance
Most issues can be overcome by following the manufacturers preventative maintenance or cleaning schedules. Owl Ops provides easy access to our Schedule Templates to automatically inform your team when equipment needs cleaning/PM.