Learn how to send or resend the OwlOps "Welcome" email.
Once you've set up a new person in OwlOps, you can send them a Welcome email that provides information on setting up their account. You can also re-send the welcome email to any existing user at any point if needed. To send a welcome email follow these steps:
Steps:
1. Go to Setup/People.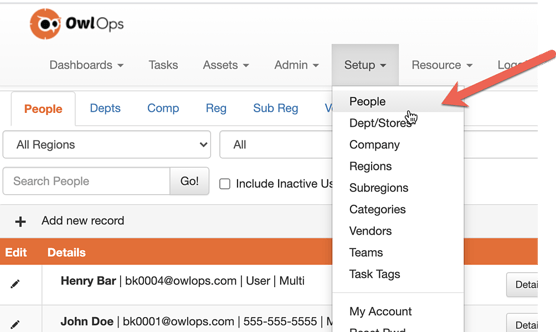 2. Find the person who you would like to send the welcome email to. In the Details drop-down, select Welcome. An email will automatically be sent to the user providing instruction on Getting Started using OwlOps.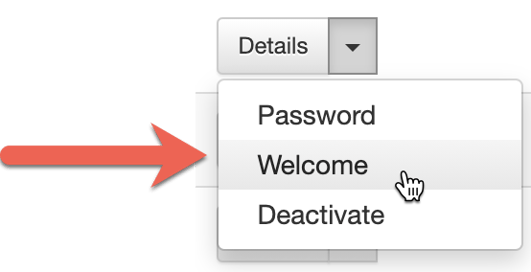 3. To set up a new user click here for more information. Once their information is entered into the system you can follow the previous steps to send them a Welcome email.