Inviting a Vendor to Join OwlOps
OwlOps allows the ability to assign tasks directly to a third party vendor and communicate with them in a similar way that internal tickets are dealt with.
To add a vendor to OwlOps:
1. Go to Setup / Vendors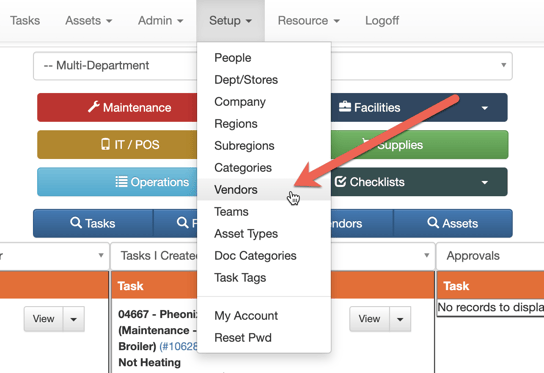 2. At the bottom of the page, select +Invite Vendor
3. Fill out the Vendor Information form. Be sure to add their correct email. When you select
Send Invite,
an account will automatically be set up for them and they will be sent a welcome message with instructions on how to use OwlOps.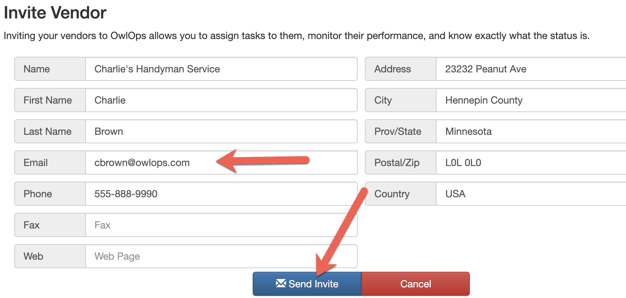 6. For information on how to request and assign a task to a vendor click here.