Follow these 5 steps to set up your company in minutes.
Step 1:
1. Go to https://www.owlops.com/ and click Try For Free.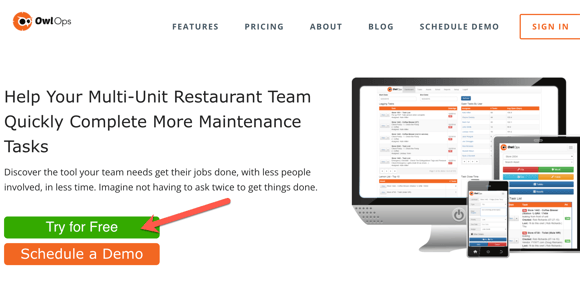 Step 2:
Fill out the form and set your password.
Step 3:
Select the Industry/Brand/Enterprise that matches your business profile and the number of restaurants your are setting up.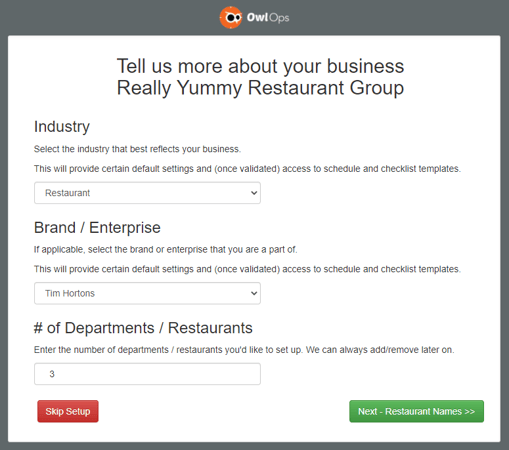 Not to worry, you can change the number of restaurants at any time.
Step 4:
Add names for your restaurants and indicate whether you have a central office and any warehouses.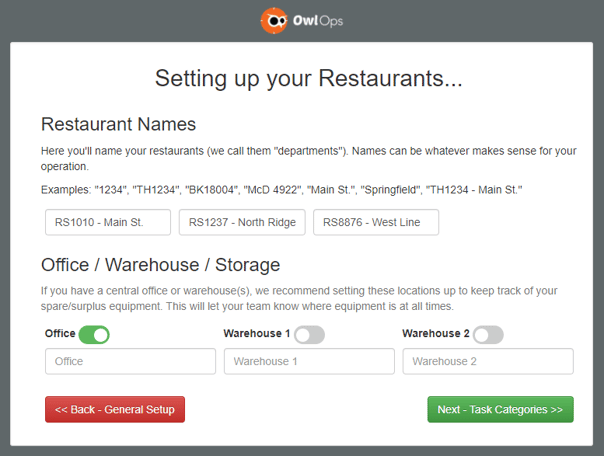 We recommend setting up an office to act as a place to track tasks for your administration team.

Step 5:
Select from our available templates and customize as needed to fit your operation.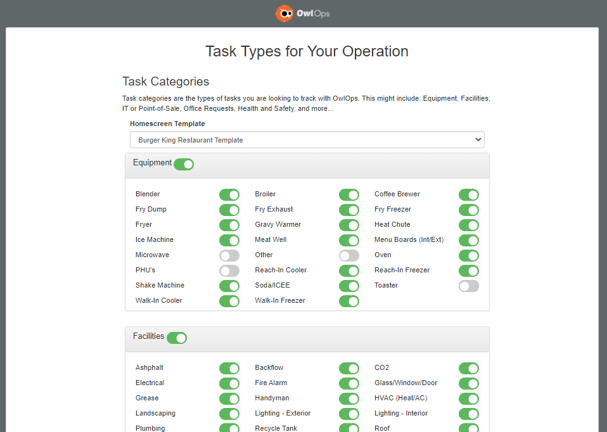 This is a great starting point but can always be added to or removed.
Step 6:
Add a few members of your team. We recommend adding another administrator, a technician, and maybe a district manager. They will receive an email from OwlOps that prompts them to login to their account.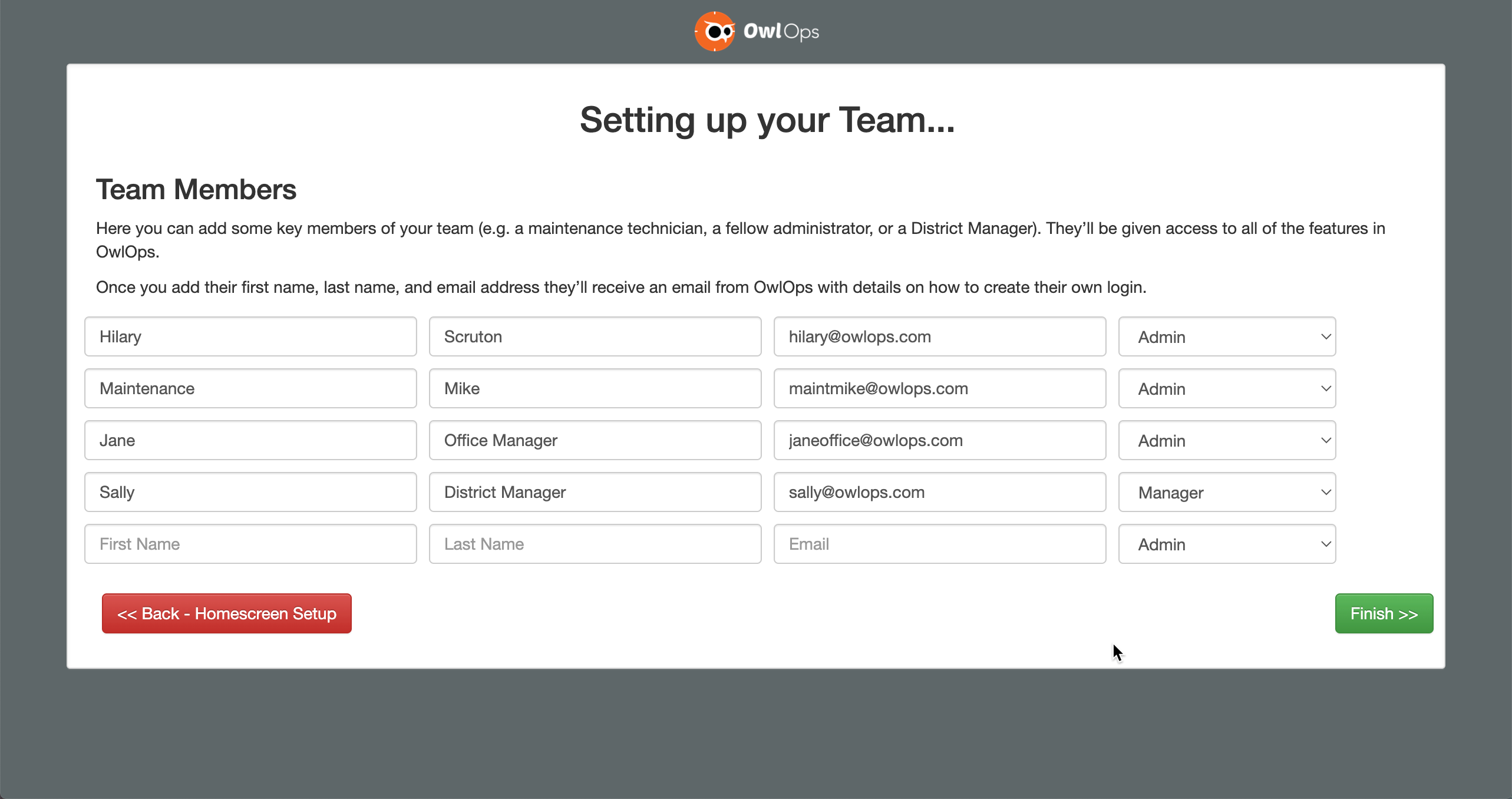 You should now see your configured OwlOps app and you're ready to Create Your First Task.