When arriving at a restaurant or location.
When YOU ARRIVE at your a location (once you've parked your vehicle OR when you've entered the restaurant), you will need to CHECK IN.
This adds a timestamp to your timesheet and helps allocate your time appropriately.
There are 2 ways you can check-in:
Step 1:
From your task list, select View.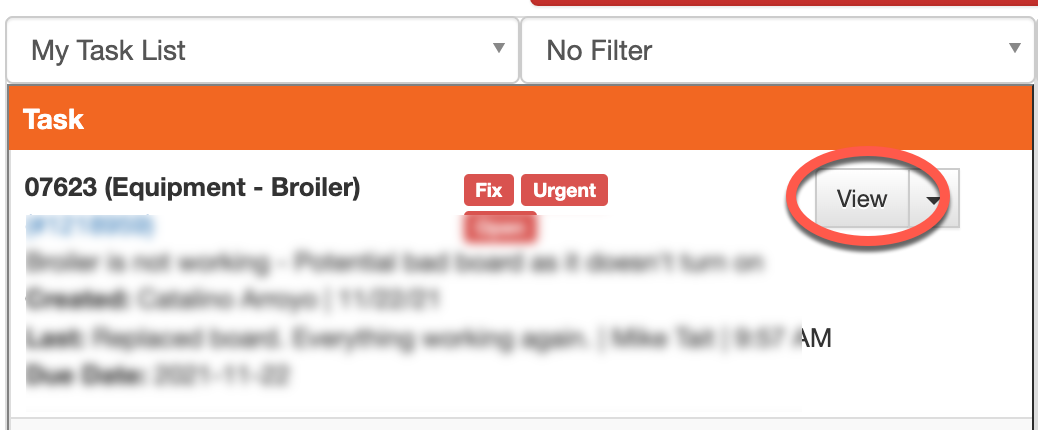 Step 2:
You will be prompted to Check-In. Select Yes, Check in.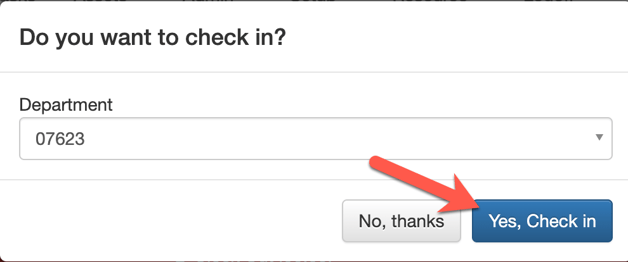 OR
Step 1:
Select the restaurant location in the dropdown on your homescreen.

Step 2:
Select the dropdown to the right of the Clock Out and select CHECK IN.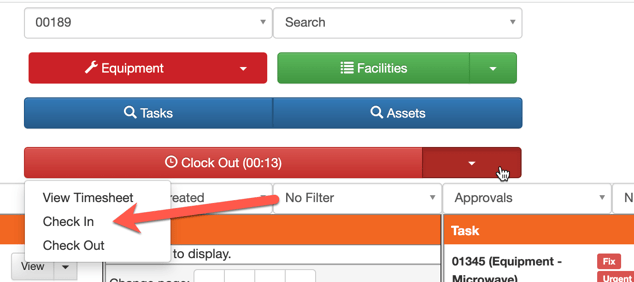 Step 3:
Confirm you are checking in to that location by selecting Yes, Check in