Schedule tasks for your technicians so they know exactly what they are suppose to work on every day.
Step 1:
When a task is created that you want to schedule for one of your team members, from the dropdown arrow on the homescreen, select Schedule Date.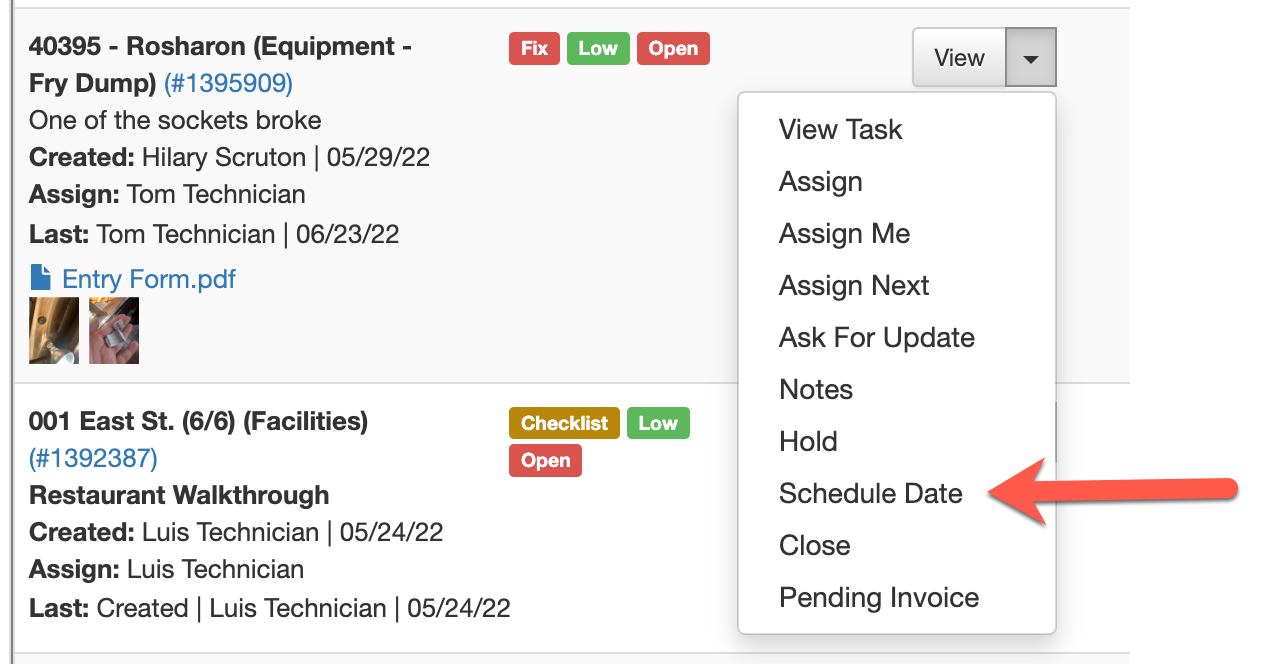 Step 2:
Select the scheduled date from the calendar and assign it to the appropriate team member.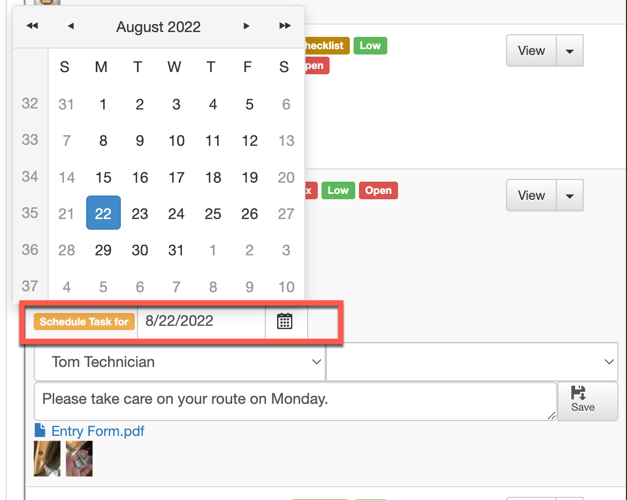 Step 3:
Users with scheduled tasks can view their tasks each day on their homescreen by setting their app preferences or filtering to 'My Daily Task List'.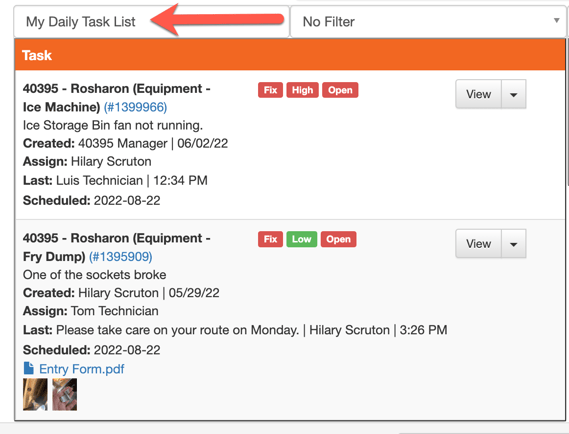 Step 4:
A 'My Daily Task List' Report can also be scheduled and emailed to team members on a daily basis. To do this, go to Admin / Report Builder. Select the 'My Daily Task List' option and set up the report following these instructions.