Changing Invoice Statuses
Change the status of an invoice (from Draft to Sent to Accounting ; from Sent to Accounting to Paid, etc.)
Step 1:
Go to Admin / Invoices.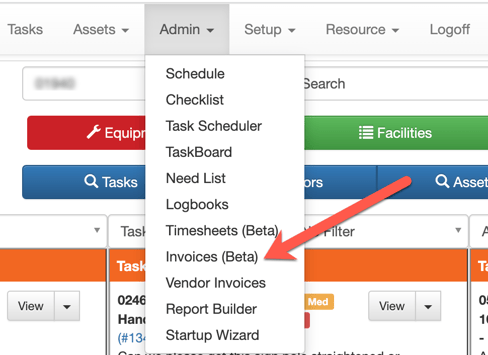 Step 2:
Filter your settings accordingly by Region, Department, Date, etc. Change the status filter to All Statuses to view all invoices that meet the filtered criteria.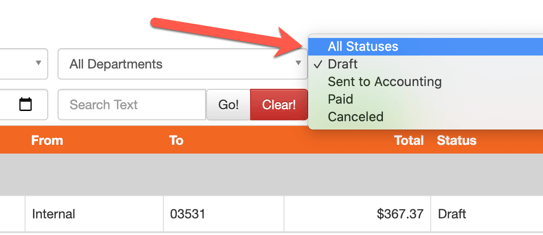 Step 3:
At the bottom of the page, select +Mass Update.


Step 4:
Select the invoices you want to change the status of. On the bottom Status dropdown, select the status they should be changed to. Select Save.