*NEW* - Adding Videos to Tasks
Videos can be used to better pinpoint the issues in your restaurants.
Step 1:
Start by creating a task like you typically would. If your administrator has enabled videos for your team, you will see the option to add an Image, Document, or Video to the task.

Step 2:
If you want to add a video to a task, you can either take a live video or upload an existing video from your library.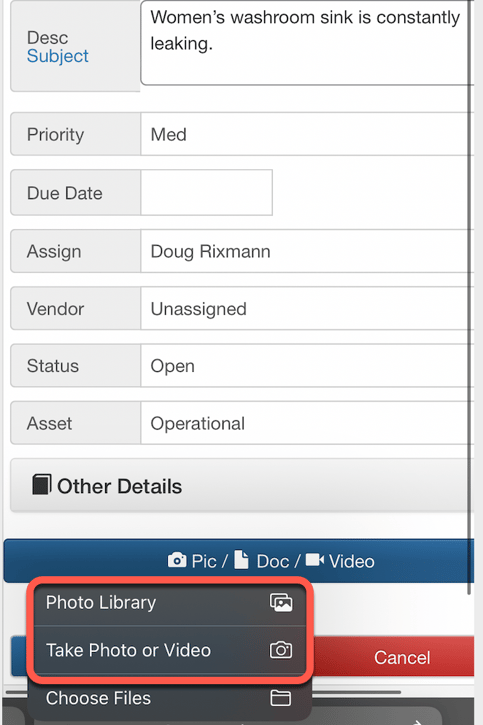 * We recommend using videos that are around 10 seconds or less *
Step 3:
Preview the video and select Save. The task (and video) will now be sent to the person assigned.