Set up categories (Equipment, Facilities, IT, Office, etc.) for more granularity in creating tasks.
Step 1:
Go to Setup / Categories. Add a new category (if not already setup).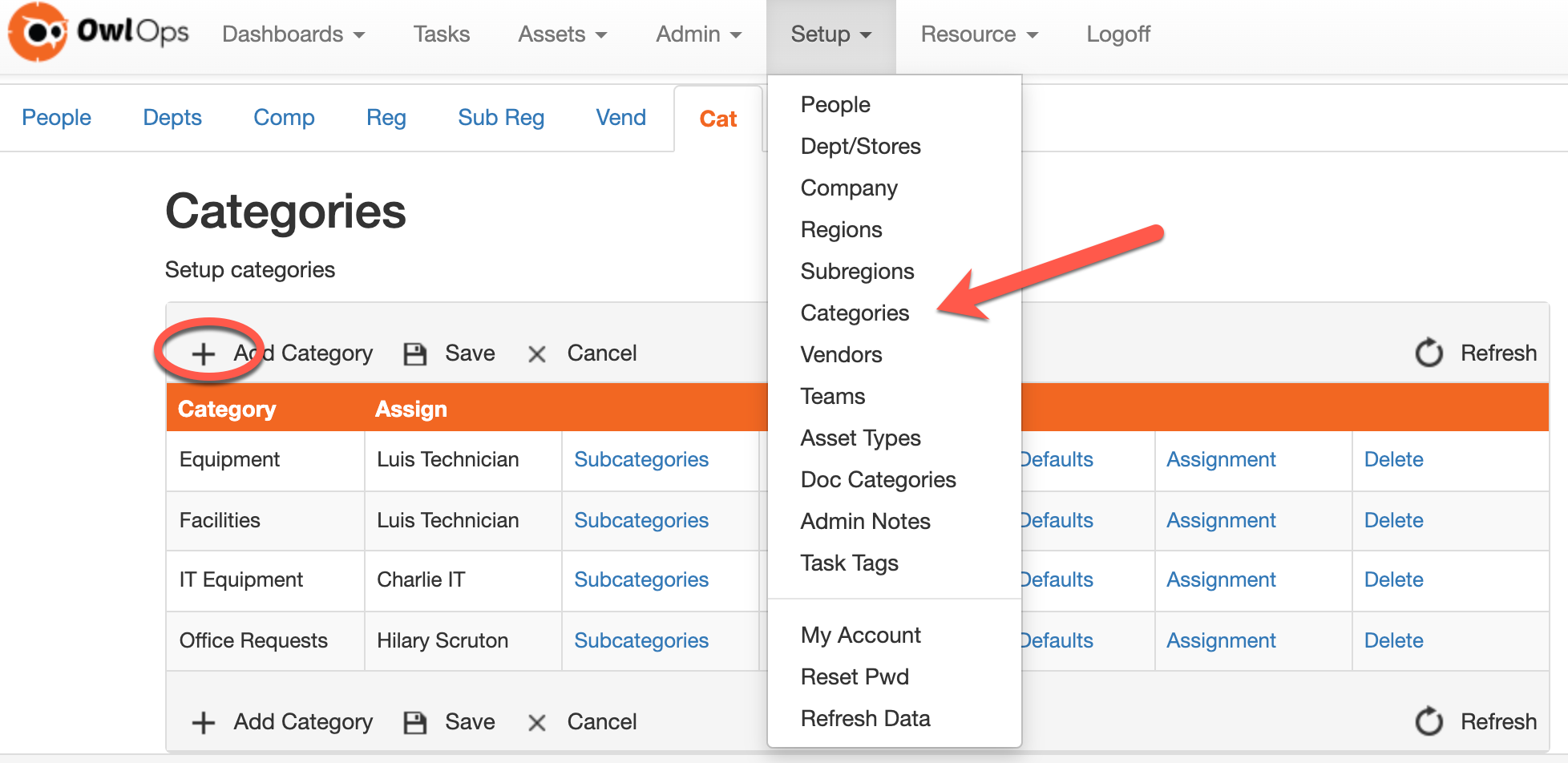 Step 2:
Once you've set up your main categories, you can add "subcategories" to add specific pieces of equipment, facilities, etc. This will make it easier when creating a task / reporting purposes.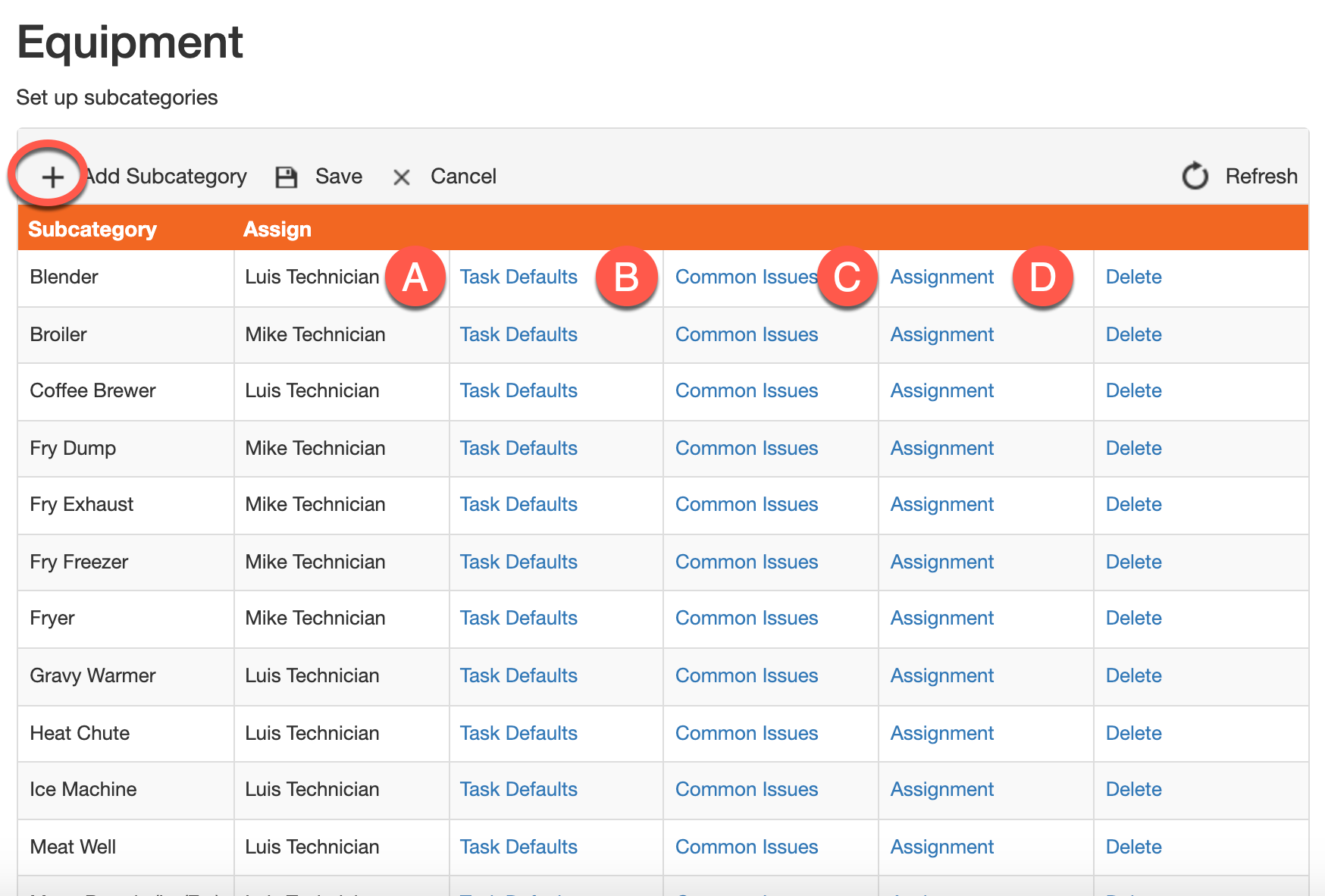 A. Assign: Select who the default person should be assigned to. (e.g. In the example above, any tasks with Blender selected will go to Luis, and any tasks being assigned to a Broiler would default to Mike.)
B. Task Defaults: Add troubleshooting messages to prompt your team before they submit a task. You can also change the default priority of each subcategory (eg. You may want to set the priority of the broiler to HIGH and prompt your team to check a few things before they create a task).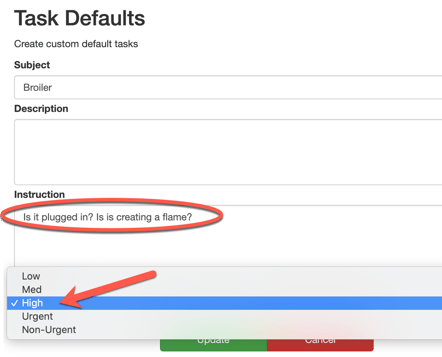 When creating a task, the prompt will appear like the image below and the priority will be defaulted to how it was set.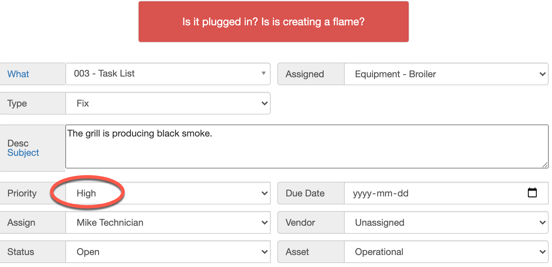 C. Common Issues: You can create common issues with your subcategories that will make it easy to select from a dropdown when creating tasks.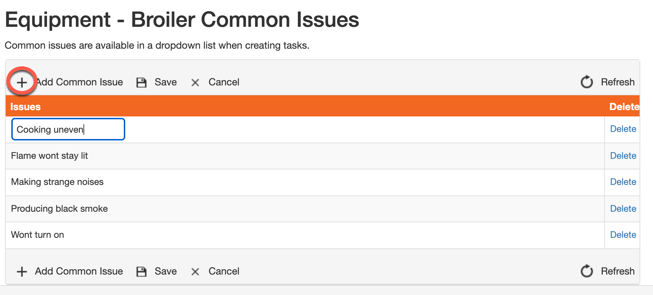 D. Assignment: If you want specific people to be assigned to subcategories based on certain locations, you can set these here (e.g. you want a specific technician to be responsible for broilers but only for restaurants 1, 2, and 3).