Action Buttons and Task Categories
Configure your OwlOps app to suit your team's needs
The OwlOps app is fully configurable to track tasks in the categories (some say "buckets") that make sense for your operation.
Some examples include:
Equipment
Facilities
IT Hardware
Point-of-Sale / Software
Office Requests (for HR, marketing materials, and smallwares)
Reach out to our Support Team today to get started.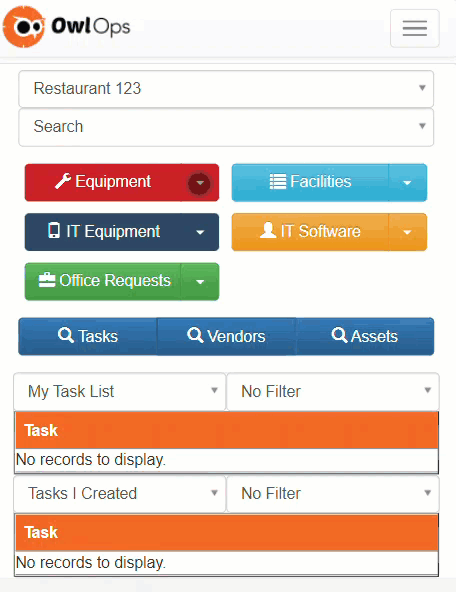 Custom Action Buttons and Categories requires BUSINESS and ENTERPRISE versions.